Two MCC students win $1,000 Coca-Cola Leaders of Promise scholarships
---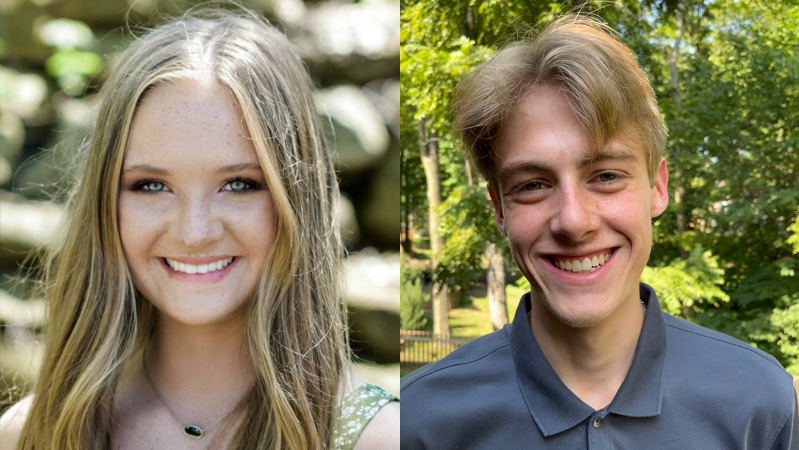 Metropolitan Community College-Longview students Aedin Jersett and Kealyn Wilkinson have won $1,000 scholarships as 2022 Coca-Cola Leaders of Promise Scholars.
The two are among 207 Phi Theta Kappa members nationwide to receive the honor. Recipients are selected based on academic achievement and demonstrated leadership potential. More than 1,300 students applied.
Jersett, a 2021 Lee's Summit North High School graduate, is finishing up his MCC associate in arts degree this semester. He will work next spring and start at the University of Missouri next fall. He plans to earn a business degree there, studying economics or finance. "As life is always changing, I am not 100% set on what I am going to do" for a career, he says. But he's interested in sales and would ultimately like to start his own business.
Wilkinson, of Lone Jack, is a 2021 Oak Grove High School grad. She plays for the MCC Wolves volleyball team and is working on an A.A. degree. She later plans to earn a bachelor's in business administration and continue her volleyball career. She might eventually become a CPA.
Phi Theta Kappa is an international academic honor society with chapters on the MCC campuses. The Coca-Cola program helps new PTK members defray educational expenses while enrolled in associate degree programs.